Post by jakdanby on Sept 22, 2010 14:47:39 GMT -5
Plan B
Sep 11th, 2010, 5:21pm 1pm finish at work Friday had me on the way to Taupo with enough time for a evening bush hunt. This block I hunted holds predominantly pigs in the winter and it seems the japs move in at the start of summer. Any it seemed I was between the animal shifts as no fresh sign was located. I got out of the bush with enough time for an evening glass.
The trusty Swarovskis 10x40s located 6 pigs 4.5kms away (after having a look on google earth today), a mob of 5 50lbers and 1 good sized sow. Unfortunately these were on a farm in the distance. Perfect time to be seeing animals first fine evening after all the shit weather.
The plan was to go for a hunt in another native block quite close to where I went for the evening hunt. I was turned around by massive ponds covering the track. The first one the smallest pond had water over the bonnet, the second one looked worse so I turned around not wanting a stuck truck issues....
i843.photobucket.com/albums/zz356/jakdanby/DSC00584.jpg[/IMG]
I headed back to trusty Clements Mill Road to get a bush stalk in before heading back to Rotorua. A good night sleep had me in the bush at a lazy mans 7am just as the sun was hitting the ridges. I made the decision to not hunt until I had made some altitude so I could be in better country at a better time of day. The bush was still dripping wet but very quiet under foot the odd fresh trail from either yesterday evening/night or this morning. The dog was keen in places but was reluctant to loose all my height to go back down into the tight gullies. I had sika squeeling at me in a few different places so I squeeled back on my dj caller(duck caller) trying to get them to atleast stay still, however it didnt work. I got to a saddle which is the gateway to great hunting. Depending on the wind I hunt a different direction. The wind was giving me only one viable option, so I hunted back down hill with a few open creek heads to look into.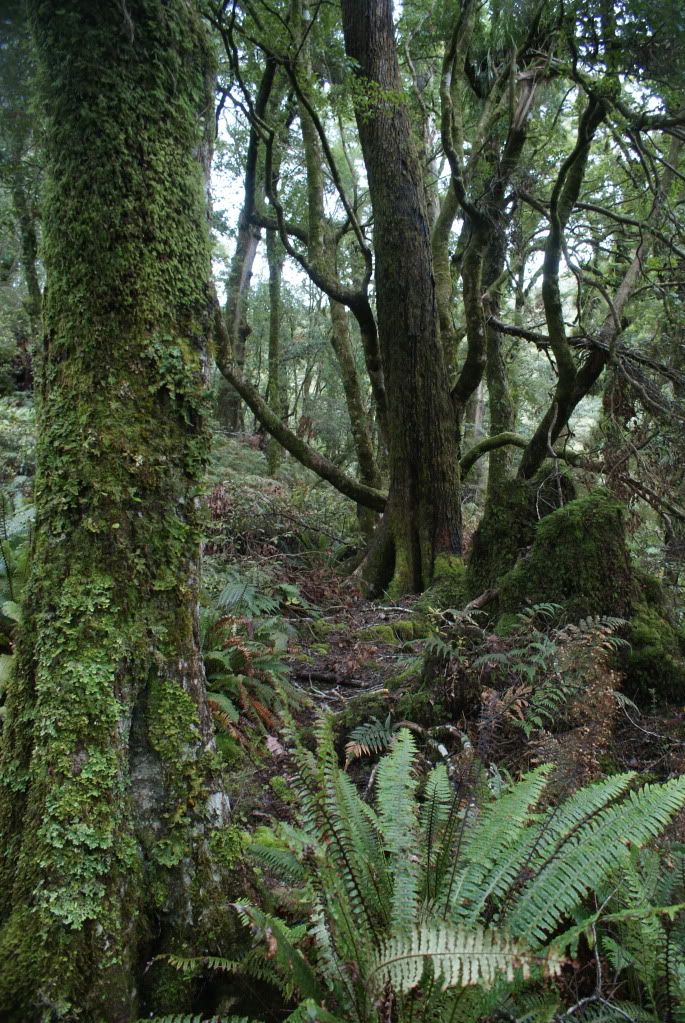 It wasnt until I was about 600-700m from the road the dog started winding hard and wanting to go around a face to my left. I got him to keep in tight to my side and had only gone 50m before seeing a spiker 30m away. I could only see his head and neck. The deer flinched like it was going to bolt but held its stance. A shot had him down but I knew my shot wasnt great so released the dog to grab it incase it got back up. It didnt, but needed to be finished off as it was still alive. The shot had taken out its neck muscles but had missed bone. Lucky
30min had me back at the car........